Represent team's members :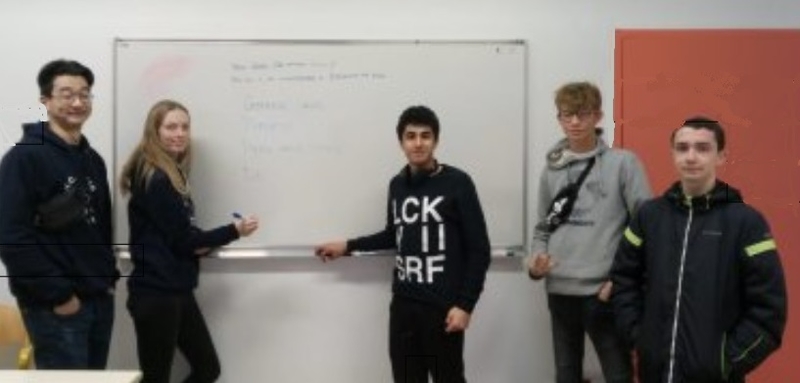 What's project ?
1- Our project talk about the bio fuel with the algues energy. The goal is to reduct the carbon dioxyde in the atmosphere ( the objective is to reduct 60% of the carbone dioxyde)
How did you share the differente activities the team member ?
| | |
| --- | --- |
| Name | The role |
| Omar | Search the picture who is |
| Ingrid | Take a note of the algue energy |
| Marinus | Search a informations and picture for the bio- fuel |
| Jean-Michel | Traduce the research that we made on the web about our project |
| Ruben | Search the information of the algue energy and the energy for calcul the |
What are the different tasks ?
during our project, we had some tasks to perform (see above). And also during the period between our two meetings we have to do some work in order to continue to progress on the project.
For exemple :
- Omar must take care of the vierge organisation a blank plan with everything we need in our presentation (a blank pattern).
- Jean-Michel must care of to take a picture for the final presentation about the project.
- Ingrid must resume your note for and then must be able to do a summary of everything that will be said in the poster.
-Marinuswill do the same as Ingrid and then gather their ideas to find solid ideas for the project.
-Ruben will be responsible for finding information on the amount of energy released by the biofuel in Joules equivalence.