Ce projet a été financé avec le soutien de la Commission Européenne. Cette communication n'engage que son auteur et la Commission n'est pas responsable de l'usage qui pourrait être fait des informations qui y sont contenues.
20 février 2019
Tuesday February 19th
Let's continue our visit of Copenhagen! Here are some pictures of the main spots we saw;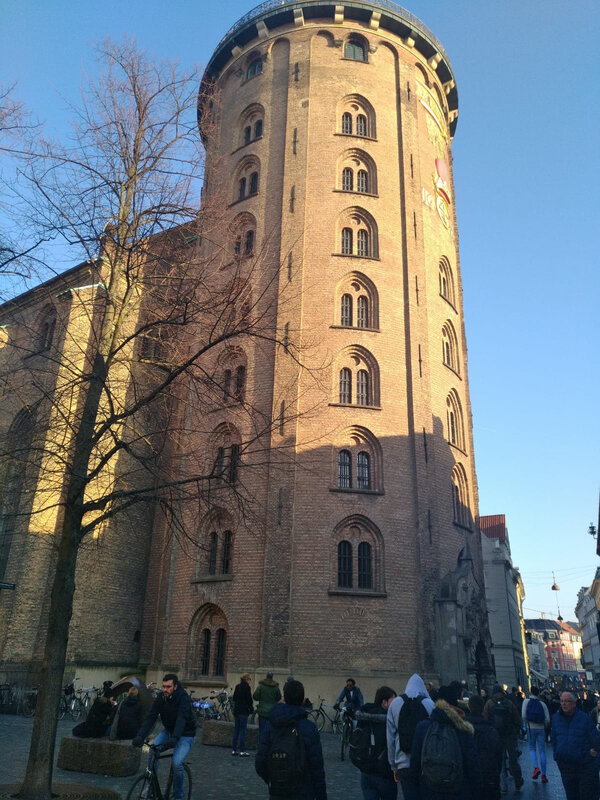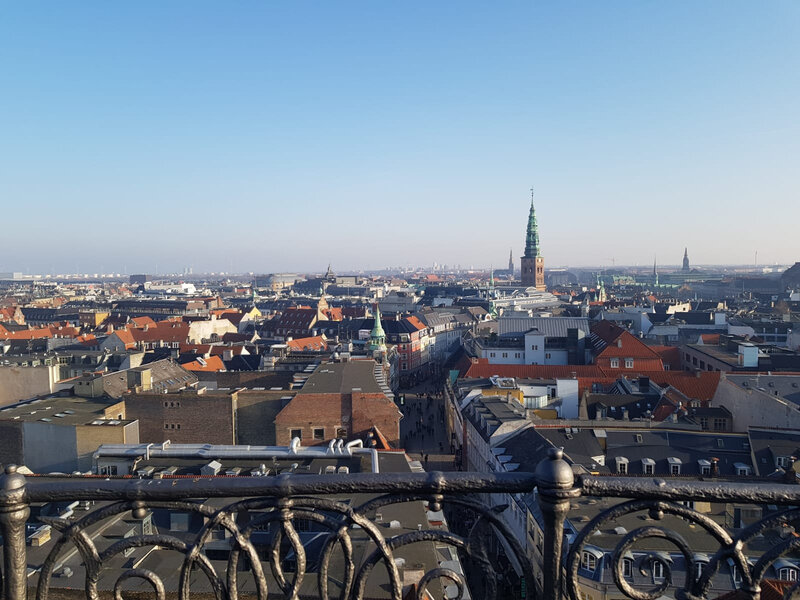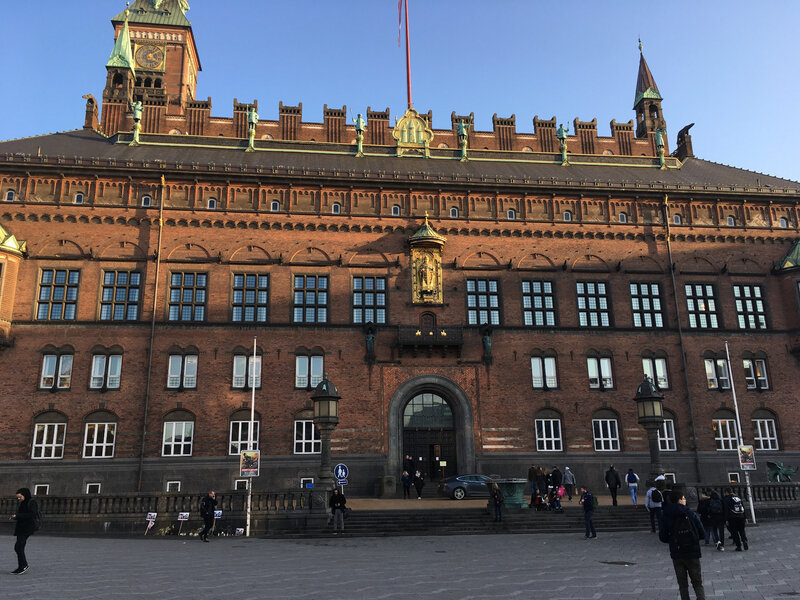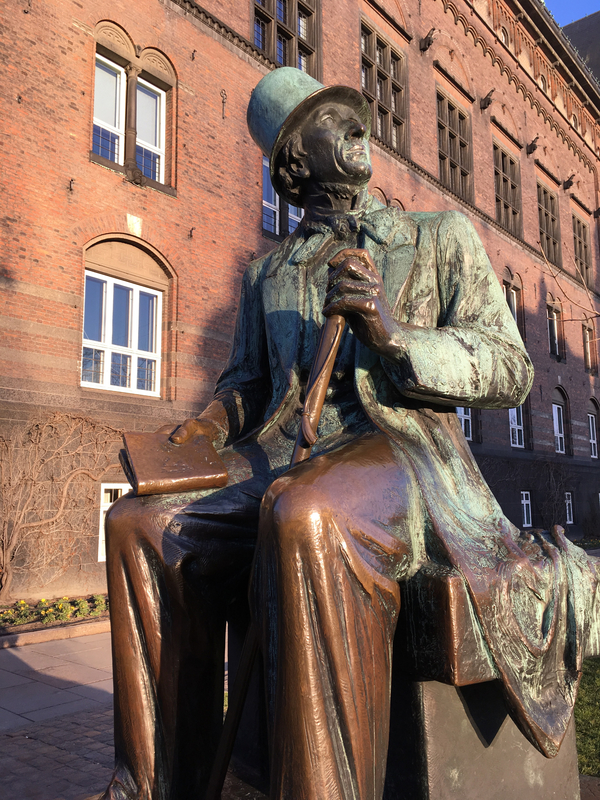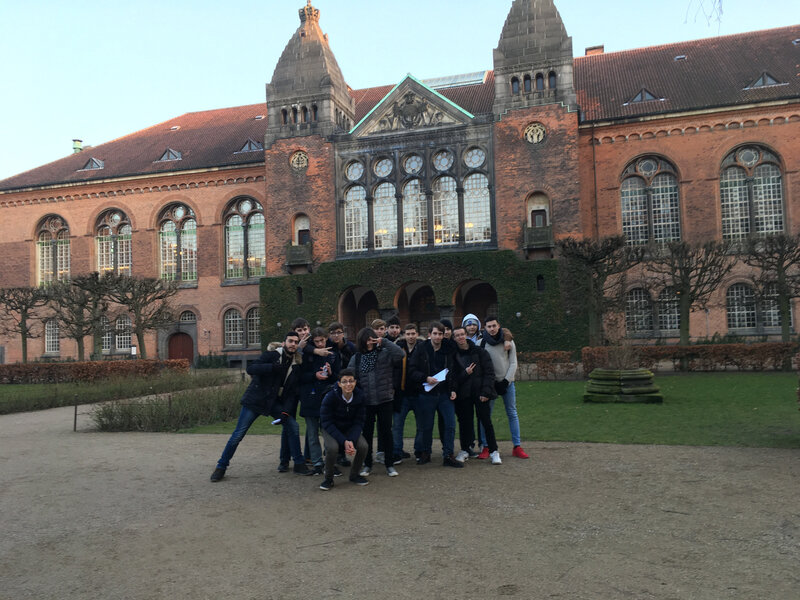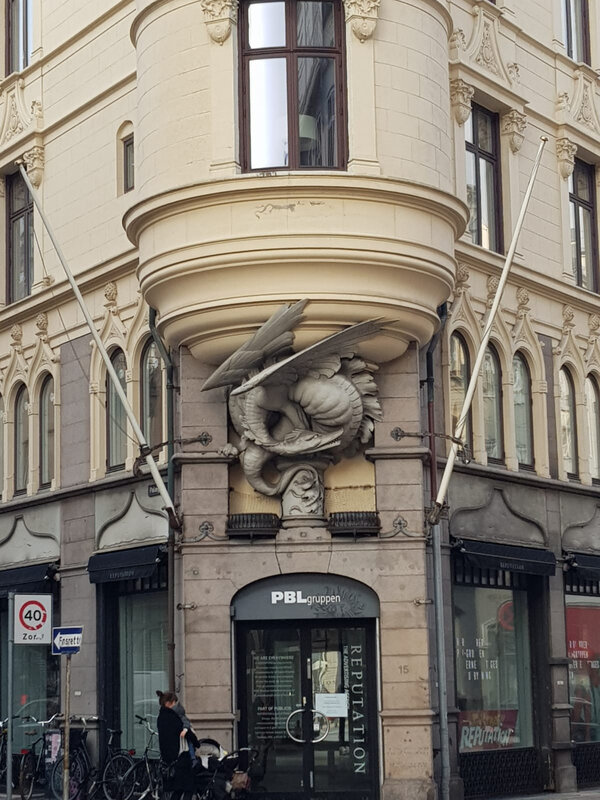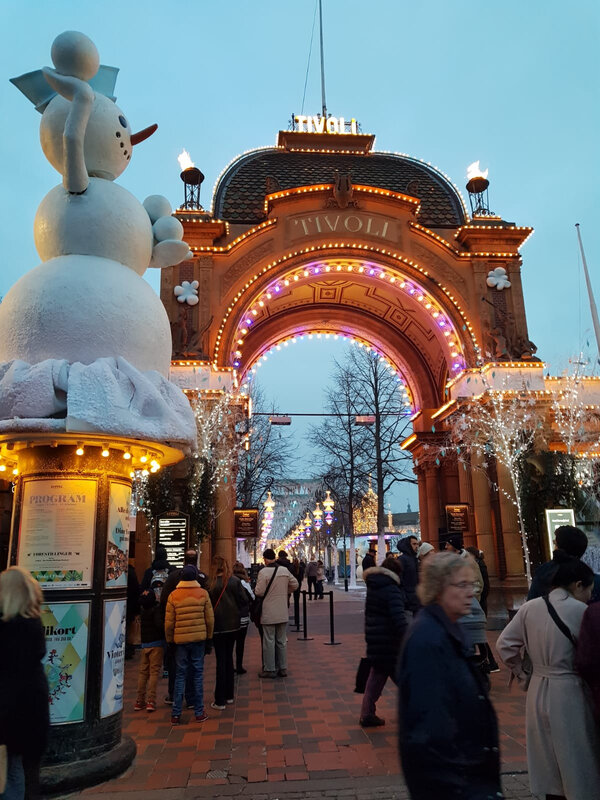 18 février 2019
Monday, February 18th 2019
This morning we made our first steps into TEC and had a presentation of the school by one of the students involved in our Global Warming project. We learnt that H.C. Orsted is the part of TEC focused on science and technology. They call it a "gymnasium". The students must study during 3 years there before continuing in university. The way teaching is organised is project-oriented, which means that students must resolve some technological problems using the different knowledge and skills they've acquired at school. We also learnt that the school organizes some parties and gaming sessions for the students to feel good in the school. It's very different from our school system...
Then we had a school tour to get familiar with the place.
And we started working on the project with our partners... We need to be ready to present our project by Friday, for the official "Vernissage".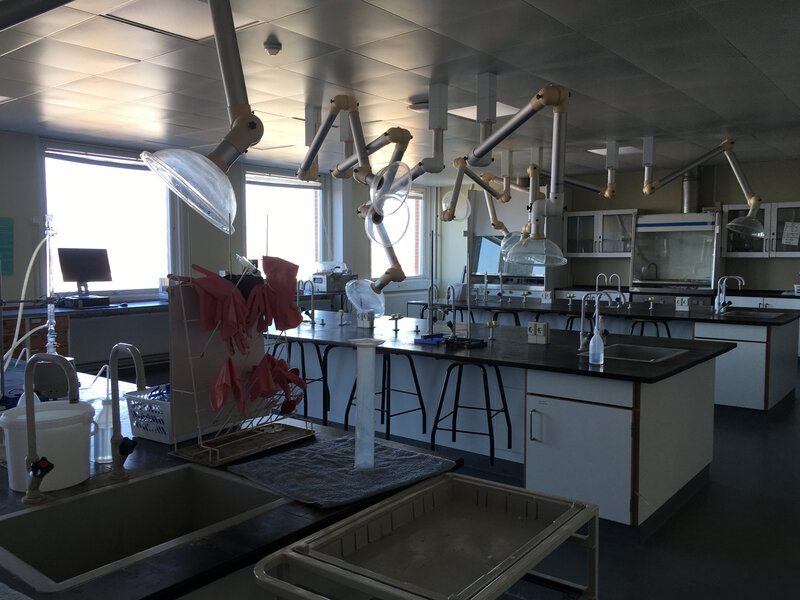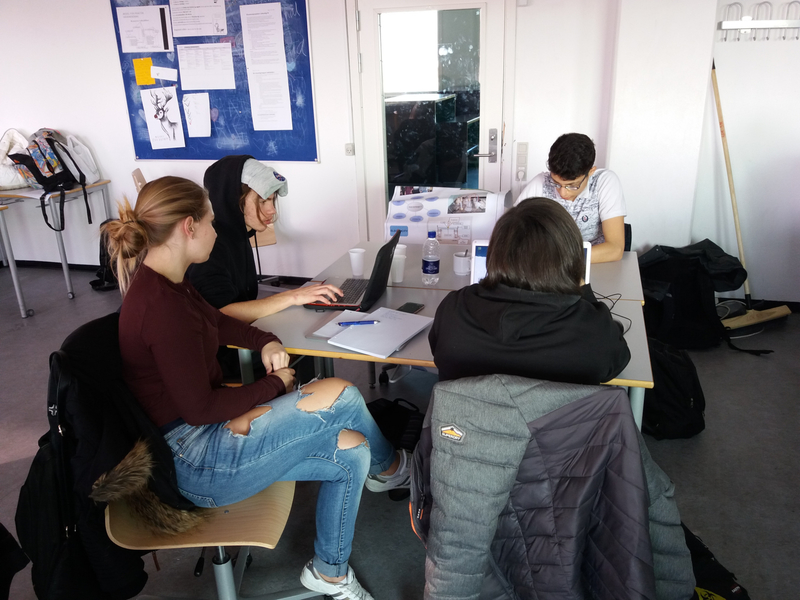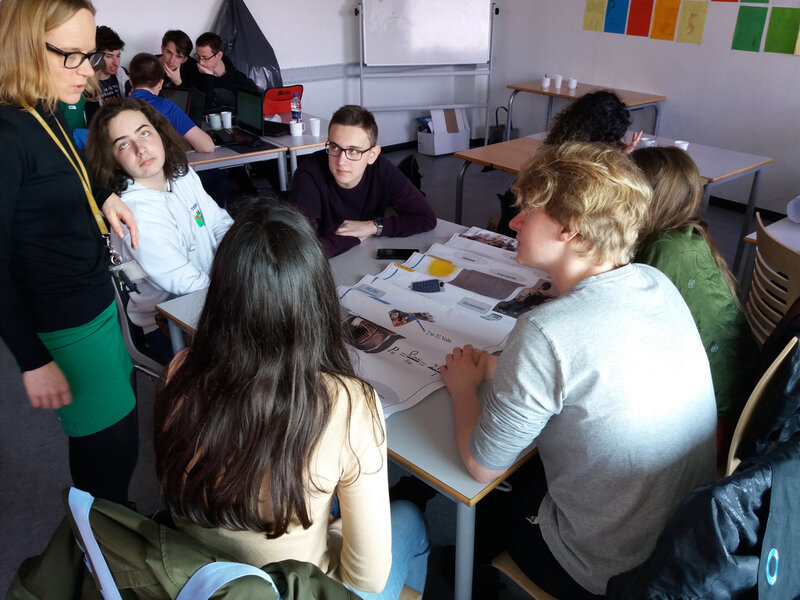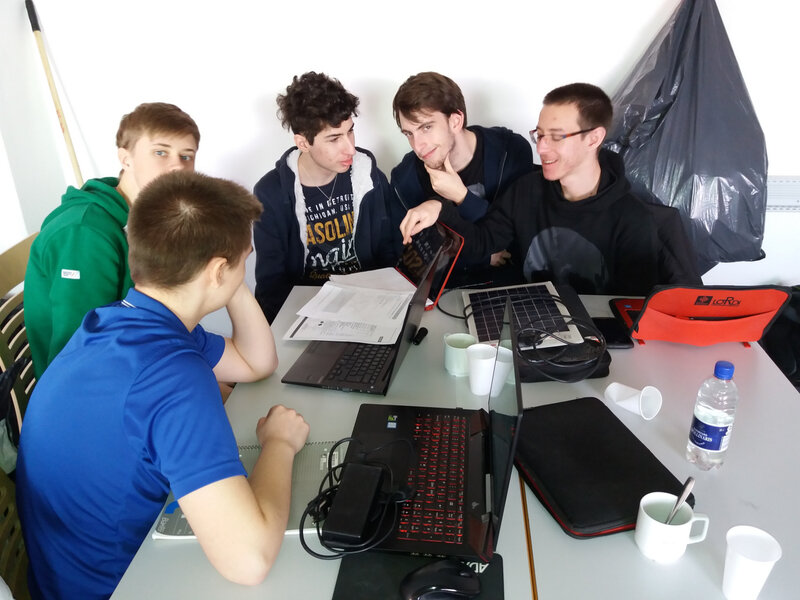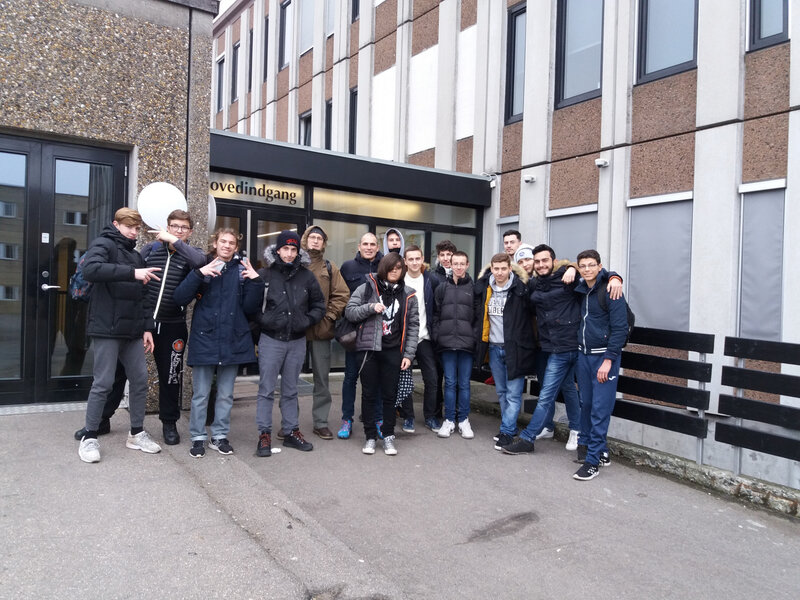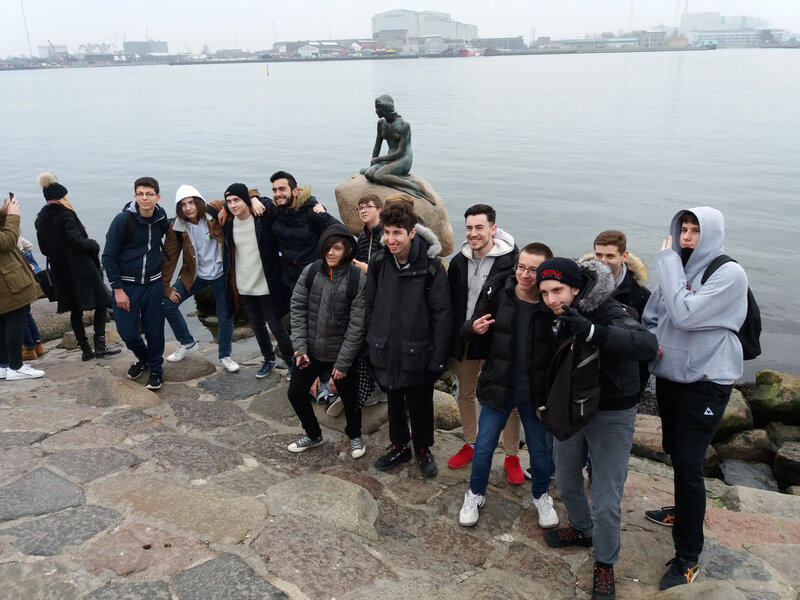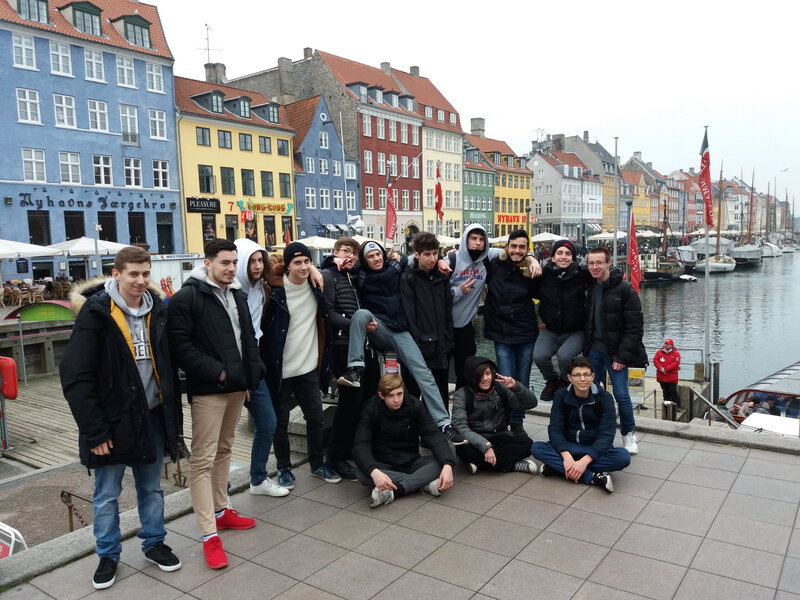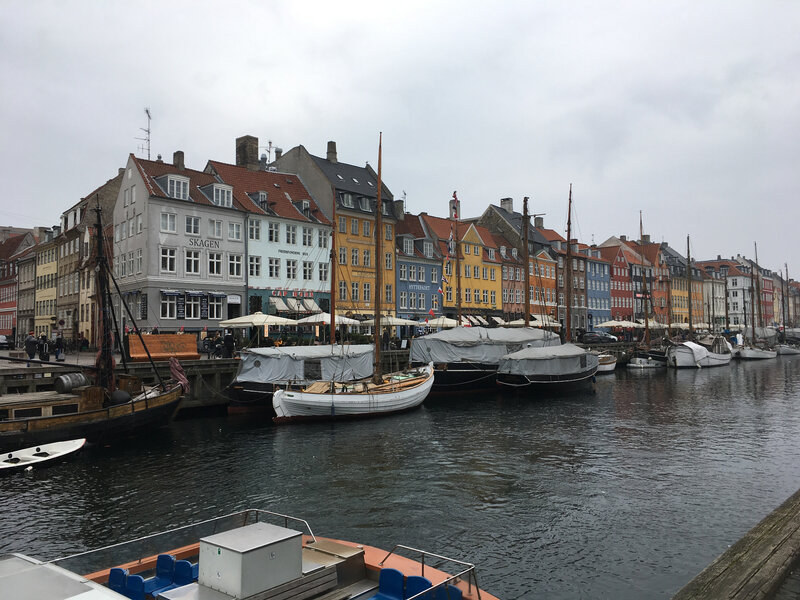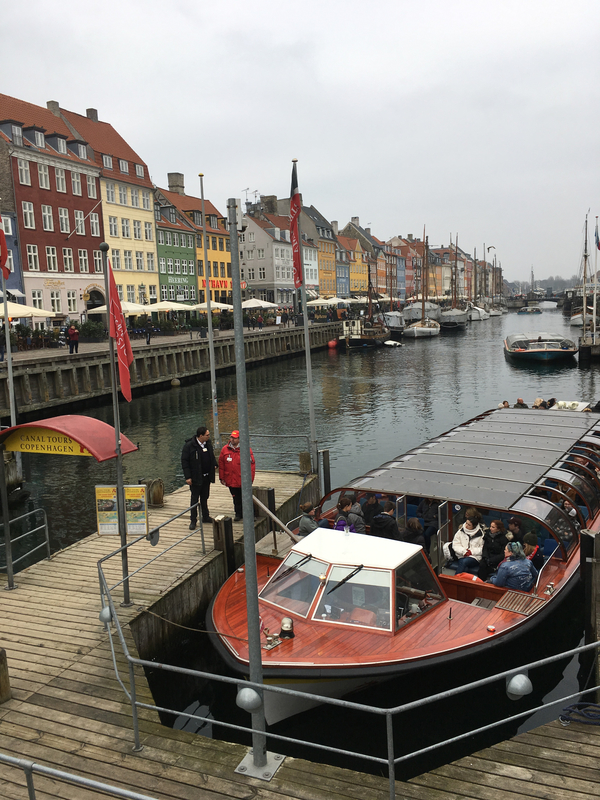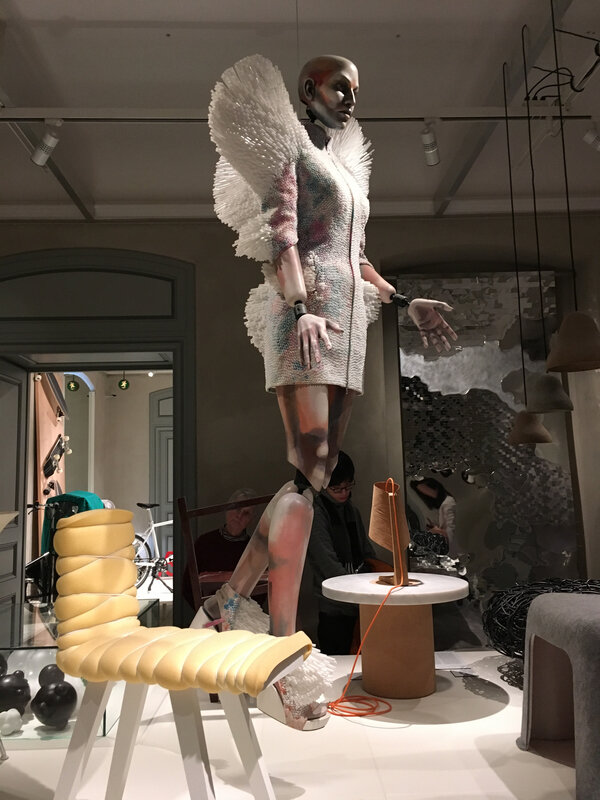 Sunday, February 17th 2019
Today, we started the visit to Copenhagen by taking the bus and walking up to the statue of the well-known statue of the Little Mermaid, crossing a military camp on the way. Some of us already knew that it was the symbol of Copenhagen. We took a series of pictures with it.
Then we went up a whole street where there were art galleries and other craftsmen shops, and on our way, Mr. Duhoux gave us a lecture on copper oxydation (there's a lot of copper in Copenhague, which gives some buidings their green colour).
Afterwards we took a barge through the city's canals to discover the city. We embarked from a little harbour called Nyhavn, where there's a lot of colourful houses. It was pretty amazing !
After one hour tour we had a free time for lunch, we went to see a store called "Marché du Nord", which is pretty much like our Lafayette galleries, and we ate there on the top floors and then we joined part of the group at Mcdo. Some of us went to a hi-tech shop and tried consoles there ! It was fun!
Then we went to the design museum about the history of design in Denmark. We discovered that Denmark is famous for designing and exporting chairs.
Finally we went up the shopping street up to the main station to take the bus and go back. We had dinner in a Turkish restaurant called « Barakat ». Food was delicious !
Overall, we all had a great day and look forward going to TEC to meet our partners.
05 février 2019
A LIRE AVANT LE DEPART!!!
03 janvier 2019
Students from 1L interviewed the Danish students about their lifestyles and recorded the interviews on Jean Moulin webradio. Here is a link to the recordings (you must look at the shows of November 9, 2018):
Webradio - Lycée Jean Moulin
L'info avec notre club webradio Les dernières infos, les festivals de la région, rubrique littéraire et jeu vidéo http://www.lpojeanmoulinbeziers.fr/wp-content/uploads/2018/11/CLUB-2-ok.mp3 Responsable pédagogique : P. Dubois Prix Goncourt des lycéens (suite...) A la rencontre des auteurs du prix Goncourt http://www.lpojeanmoulinbeziers.fr/wp-content/uploads/2018/11/PRIX-GONCOURT-partie-1.mp3 http://www.lpojeanmoulinbeziers.fr/wp-content/uploads/2018/11/prix-goncourt-partie-2.mp3 Responsable pédagogique : P.
http://www.lpojeanmoulinbeziers.fr
02 novembre 2018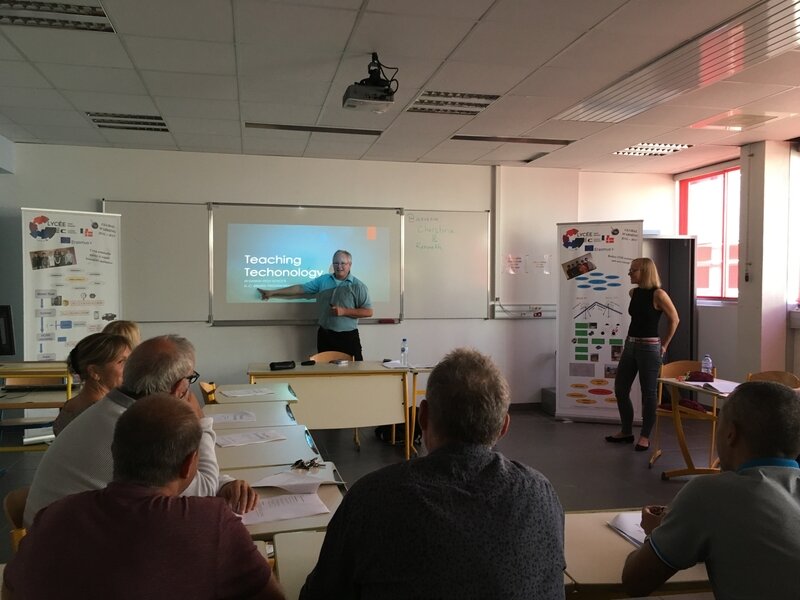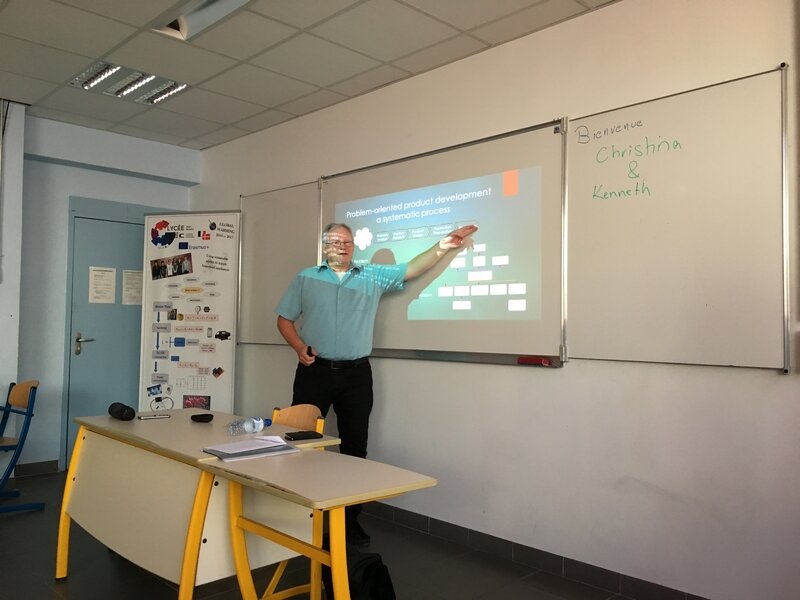 On October 5th 2018, we had the pleasure of welcoming our dear Danish colleagues Christina and Kenneth for a presentation of Technology Teaching in Denmark. This was a great opportunity for our French colleagues and for us to learn a little bit more about the Danish school system and more specifically the way Technology is taught at school.
Here are some pictures of the event.